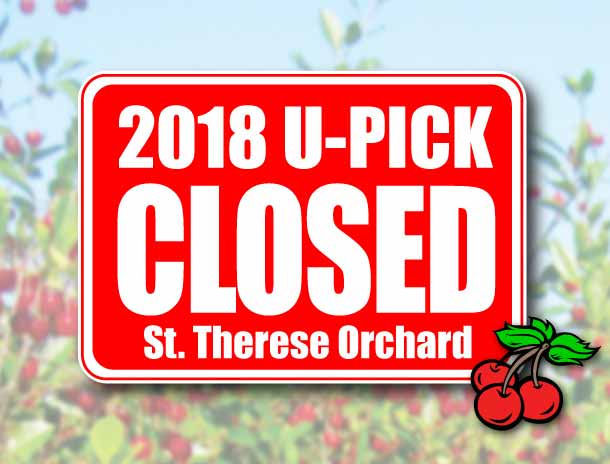 2018 U-Pick CANCELLED

Cancellation necessary due to fruit fly problems.

Due to problems with fruit flies and this year's crop, we regretfully have decided to cancel U-Pick operation for this year.
PLEASE NOTE: We had previously announced that the U-Pick Cherry Orchard would be opening August 1. After a final walk-through on July 30 in preparation to the u-pick opening, we discovered issues throughout our orchards that would negatively impact both the cherry picking experience and the fruit quality. We are sorry for any confusion or disappointment that this new development may cause.
Details

Category: U-Pick Cherry Orchard
Published: Thursday, 26 July 2018 21:26
Written by Bruno Cherry Sunday
Hits: 3154